The benefits that the IoT represents today are directly related to the growth of information, the optimization of any service, the increase in productivity in all areas of life, the emergence of new forms of recreation and the optimization of the teaching-learning processes.
In light of the above, the business opportunities represented by the IoT are unquestionable. Not only in the IT market with the development of apps, the demand for hardware and software, and activity in the field of telecommunications; any sector can enhance its offer through digital transformation. The importance of the revolution represented by the IoT lies in finding the usefulness of the data provided by connected devices to feed themselves and satisfy the customer's demands for comfort and efficiency through empathy. Aand, at the same time, assume the responsibilities that such interaction entails.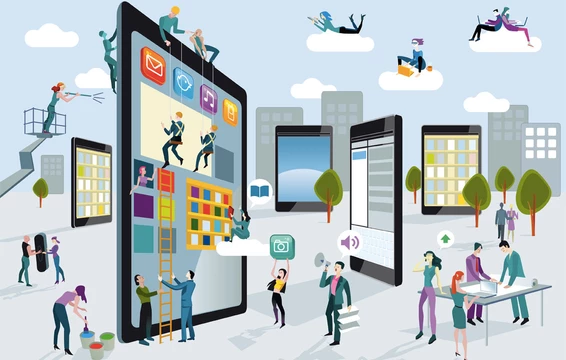 We are in the era of the 'industrial internet', we have people connected to each other and connected to machines; The IoT adoption curve is advancing rapidly in Latin America thanks to the accelerated placement of DCS in the market. And industries are meeting the challenge of achieving that same speed and growth as those of technology. Today, we are faced with the need to use the information we count with to predict behaviors and risks. And, in this way, generate customer loyalty.
At the company level, digital transformation is positive if it helps us internally, to take care of our resources and, externally, to take care of our customers and win new ones. At an individual level, this change should help us keep an eye on our environment and resources through prevision and prevention.